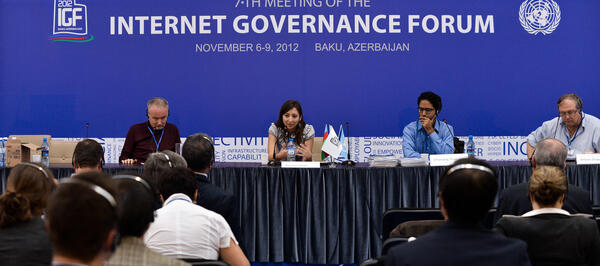 About Roxana
Dr Roxana Radu is a Lecturer in Technology and Public Policy at the Blavatnik School of Government, University of Oxford. Her research focuses on the governance of digital technologies and internet-related policymaking. She is the author of the monograph 'Negotiating Internet Governance' (Oxford University Press, 2019), inspired by her work with the diplomatic community in Geneva, Switzerland. Since 2020, she has been the Program Chair of the Global Internet Governance Academic Network (GigaNet).
Prior to joining the Blavatnik School, Roxana was a Postdoctoral Researcher at the Centre for Socio-Legal Studies, University of Oxford and a Research Associate at the Graduate Institute of International and Development Studies in Geneva. She worked for the Geneva Internet Platform and DiploFoundation and led the activities of the non-for/profit Internet Society-Switzerland between 2016 and 2018.
She holds a PhD (summa cum laude) in International Relations from the Graduate Institute and an MA in Political Science (with honours) from the Central European University. In 2017, she received the Swiss Network for International Studies Award 2017 (SNIS) for her PhD thesis on Internet Governance.